Shipped on the same day if you order before 4 PM
Free shipping from € 50
The perfect duo for sunny days! The spf50 drops protect your skin from UV rays and prevent premature skin aging. Combine it with Edelweiss cream, a plant-based moisturizer, and your skin gets an extra hydrations boost!
This product is currently being viewed by
others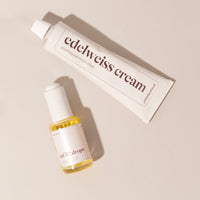 spf & cream - skin duo
$97.00