Shipped on the same day if you order before 4 PM
Free shipping from € 50
Glycolic acid is a fruit acid extracted from cane sugar. It has the smallest molecule of all fruit acids allowing it to penetrate the skin easily and deeply. It removes dead skin cells and works on reducing fine lines and improves skin texture.
Currently this product is viewed by
others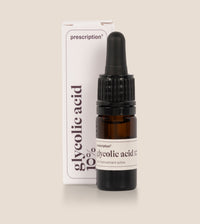 Glycolic Acid 10%
- 4 ML
$15.00