Shipped on the same day if you order before 4 PM
Free shipping from € 50
Yes, also discover Bisabolol Balm, a face-balm that everyone needs! A super-rich balm for you whole face, enriched with the very latest hero ingredient: Bisabolol. This 100% natural ingredient is extracted from the chamomile plant and has anti-aging, soothing and skin repairing benefits. We combined it with natural butters and botanical ingredients. All in one great balm in a 100 ml tube, with a great natural fragrance.
Currently this product is viewed by
others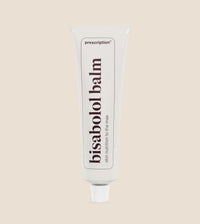 Bisabolol balm
- 100 ML
$54.00